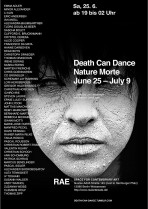 posted in 01/06/16
DEATH CAN DANCE – NATURE MORTE
Curated by Lori Hersberger with Marcus Sendlinger
Opening: Saturday, June 25
JUNE 25 – JULY 9, 2016
RAE – SPACE FOR CONTEMPORARY ART
Gustav-Adolf-Straße 145 (next to Hamburger Platz)
13086 Berlin-Weissensee, Germany

posted in 30/05/16
'FRIEZE'
The frieze is the chosen format for the fourth annual exhibition of the Berlin-based artists' group, InFormat. The members are: Paul Barnett (NZ), Nicole Heinzel (UK/GER), Michelle Lloyd (IRL), Ivan Lacaze (FRA), Karla Marchesi (AUS), Enda O'Donoghue (IRL), Cameron Rudd (UK) and Alex Tennigkeit (GER)
Opening: Friday 17th June 2016, from 7 pm,
Sat. 18th June – Sun. 3rd August 2016 (Mon. – Fri. 10 am – 4 pm),
Kunsthalle m3, Mengerzeile 1-3, 12435 Berlin

posted in 16/05/16
Hitze im Herzen, Sand in den Augen
Heike Kelter, Kathrin Landa, Alessandro Rauschmann, Melissa Steckbauer, Caro Suerkemper, Alex Tennigkeit
Opening: Thursday, May 19, 7 pm
Friday, May 20 -  Sunday, May 22, 2016
tête, Schönhauser Allee 161A, 10435 Berlin-Prenzlauer Berg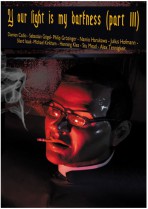 posted in 14/04/16
Your Light is my Darkness (Part III)
Group Exhibition
 curated by Michaela Karla Kühn
Friday May 6 – June 11 2016
Opening Friday, 6th May 5-7 pm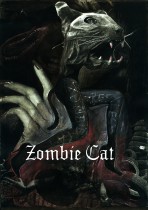 posted in 25/03/16
ALPTRAUM (Station No.14)
during Berlin Gallery Weekend, April 30 – May 17, 2016
Opening: Saturday, April 30th, 9 pm+
RAE (HQ), space for contemporary art, Berlin
Gustav-Adolf-Straße 145 (next to Hamburger Platz)
13086 Berlin-Weissensee

posted in 15/03/16
true mirror
More than 50 artists living in Germany or France are invited by Laurence Egloff, Alexine Chanel, Alexandra Noat, Raphael Renaud, Katharina Ziemke, Damien Cadio and Mickaël Faure to the exhibition 'true mirror', showing one 'original work', plus a work, as a mirror image of another participant.
Opening: Friday, April 8, 2016, Espace Commines , Paris 3.

posted in 03/02/16
'Super Power Woman Show' (1)
Gruppenausstellung
Eröffnung am Freitag, den 5. Februar ab 18.00 Uhr
6. Februar bis 20. Februar 2016
Öffnungszeiten : Sonntags 14:00 – 18:00 Uhr
Projektraum Ventilator, Katzbachstraße 24, 10965 Berlin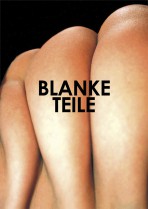 posted in 15/12/15
'BLANKE TEILE'
Stephanie Dost, Isabelle Dutoit, Zohar Fraiman, Marie Gold, Franziska Guettler, Franziska Hufnagel, Nina K. Jurk, Heike Kelter, Marianna Krueger, Kathrin Landa, Catherine Lorent, Verena Landau, Gudrun Petersdorff, Maria Sainz Rueda, Ann-Katrin Schaffner, Annette Schröter, Eva Schwab, Bettina Sellmann, Tanja Selzer, Alex Tennigkeit, Kathrin Thiele, Miriam Vlaming
Eine Ausstellung des MalerinnenNetzWerks Berlin/Leipzig.
Eröffnung: Freitag, 15. Januar 2016, 19 Uhr
Laufzeit: 16.01.16 – 30.01.16
geöffnet: Donnerstag bis Samstag von 16 – 19 Uhr
SCHAU FENSTER Raum für Kunst, Lobeckstr. 30-35 – 10969 Berlin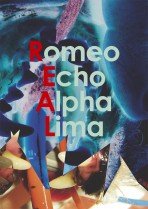 posted in 13/10/15
'Romeo Echo Alpha Lima'
Romeo Echo Alpha Lima – A project by Heike Kelter and Alex Tennigkeit
Damien Cadio | Heike Kelter | Michael Kunze | Ulrich Lamsfuß | Kathrin Landa | René Luckhardt | Antje Majewski | David Nicholson | Axel Pahlavi | Alex Tennigkeit | V&B (Alex Jacobs & Ellemieke Schoenmaker) | Katharina Ziemke
Opening: Friday, November 13, 2015, from 7 pm
Opening times: Saturday, November 14, 12 – 7 pm
Sunday, November 15, 12 – 5 pm and by appointment.
Kunstquartier Bethanien, Mariannenplatz 2, 10997 Berlin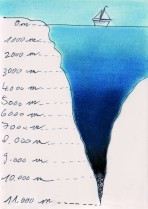 posted in 17/09/15
'Navigare necesse est'
NAVIGARE NECESSE EST
Seefahrt tut Not
Gruppenausstellung kuratiert von Dr. Catherine Lorent
Eröffnung: 25.9. 2015 – 19 Uhr
Finissage: 11.10 2015 – 19 Uhr
SCHAU FENSTER Raum für Kunst, Lobeckstr. 30-35 – 10969 Berlin