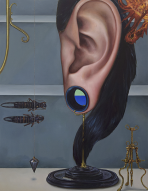 posted in 23/04/19
Open Studio
Brigitta Bogenschütz ° Catherine Lorent ° Alex Tennigkeit
feat. MNW°°
°° Portfolio with original drawings of the members of MalerinnenNetzWerk Berlin-Leipzig
OPEN STUDIO:
Saturday April 27 2019  2 – 6 pm
Sunday April 28 2019  12 – 5 pm
Atelierhaus 79 House 79 2d Floor 
Wilhelminenhofstraße 83-85
12459 Berlin-Oberschöneweide
Contact: 0176 38290356
S-Bahn Schöneweide + Tram (2 stops to Wilhelminenhofstr./Edisonstr.)

posted in 22/02/19
Wundersame Welten
Ausstellungsdauer: 01.03. – 20.04.2019
Eröffnung: Freitag, 01. März 2019, 19 – 21 Uhr. Die Eröffnung findet in der Galerie Michael Haas und im Kunst Lager Haas statt.

posted in 08/01/19
VOIX | Museum der bildenden Künste, Leipzig
Opening: Tuesday, 19.2.2019 , 6 pm
Book presentation // Save the Date //  22.3.2019, 8:30 pm
MalerinnenNetzWerk Berlin-Leipzig (MNW), which was established in spring 2015, organises frequent exhibitions and is committed to professional networking among its all-women painter members. Spread over the entire basement floor at MdbK, the 28 female artists will present the full range of their medial work for the first time in an exhibition that was specifically conceived for the museum and that will feature drawings, installations, sculptures, objects and spatial interventions, in addition to the main focus on painted works.

posted in 08/01/19
PAINT: THE SEEN, THE UNSEEN AND THE IMAGINED
Contemporary European Painting
PREVIEW & TALK: Friday 1 February, 6pm
"This is the elusive yet ineluctably vivid world of the imagination that each of these artists sets out to conjure. Their worlds feel in some ways as universal as myth: and yet myths as recast from a fundamentally idiosyncratic slant…"
Rachel Campbell Johnston, Arts Editor for The Times
Head curator: Catherine Milner
Artists include: Alex Tennigkeit, Bettina Sellman, Chris Gilvan-Cartwright, Corinne von Lebusa, Eva Schwab, Heike Kelter, Isabelle Dutoit, Jessie Makinson, Justine Otto, Minyoung Choi, Nancy Delouis, Raphael Barratt, Rene Gonzalez, Rosa Loy, Rose Wylie, Tuesday Riddell and Zohar Fraiman
Messums Wiltshire, Place Farm, Court St, Tisbury, Salisbury SP3 6LW, UK

posted in 02/01/19
ALPTRAUM (15)
Curated by Marcus Sendlinger and Fernando Rascón
ALPTRAUM
LA ESTACION GALLERY, Chihuahua
Federal Republic of Mexico, March 1st – March 16th, 2019.
Address: Calle Aldama 1002 Colonia Centro, CP 31000 Chihuahua, México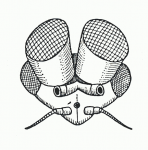 posted in 07/12/18
December News/Blues
16.12., ab 17:00 h: MNW Christmas Reception & Show.
HilbertRaum, Reuterstrasse 31, 12047 Berlin,  https://www.hilbertraum.org)
20.12., ab 18:00 h: Ventilator – Vom Winde verweht.
Die letzte Show im Ventilator! Es wird eine Ausstellung sein, die nur einen Abend dauert.
Projektraum Ventilator Katzbachstr. 24, 10965 Berlin
20.12., 18:00 h: The Perennial Art / O'Tannenbaum Christmas card exhibition.
organized by Witte Wartena
O'Tannenbaum, Hermannstrasse 232, Berlin Neukölln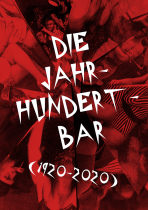 posted in 21/08/18
Die Jahrhundert-Bar (1920-2020) / The Century Bar (1920-2020)
kuratiert von / curated by  Alex Tennigkeit und Kathrin Landa
Projektraum Ventilator, Katzbachstr. 24, Berlin
Eröffnung / Opening: 27.09.2018, 19 Uhr / 7pm
Dauer / duration: 27.09.2018 – 07.10.2018
Öffnungszeiten / open: 28.-30.09.2018: 14-18 Uhr: 6.& 7.10.: 14-18 Uhr
Mit / With:
Joannie Baumgärtner+, Fritz Bornstück+, Stephanie Dost, Mareike Drobny+, Isabelle Dutoit, Zohar Fraiman, Marie Gold, Franziska Guettler, Nina K. Jurk, Heike Kelter, Michael Kirkham+, Marianna Krueger, Kathrin Landa, Verena Landau, Corinne von Lebusa, Catherine Lorent, Rosa Loy, Florence Obrecht+, Justine Otto, Axel Pahlavi+, Gudrun Petersdorff, Maria Sainz Rueda, Julia Rüther, Ann-Katrin Schaffner, Sophia Schama, Moritz Schleime+, Eva Schwab, Bettina Sellmann, Tanja Selzer, Caro Suerkemper, Alex Tennigkeit, Kathrin Thiele, Miriam Vlaming  (+guests)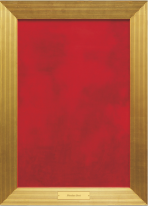 posted in 20/08/18
WonderWomen ART b!tch | Babette
Gruppenausstellung kuratiert von Britta (Helbig) Adler.
Am letzten Samstag der Bar Babette feiern wir Abschied von einer wunderbaren Location und (hoffentlich) den Anfang vom Ende des Gender-Pay-Gap in der Kunstwelt.
Ausstellung und Party
Samstag, 22. September 2018, 19 Uhr – open end
Bar Babette, Karl-Marx-Allee 36, 10178 Berlin

posted in 19/08/18
AIM
MNW PROJECT STATEMENT at PARALLEL VIENNA 2018
initiated by Heike Kelter
Private View Tuesday 25th Sept 5-10 pm
Exhibition 25th – 30st Sept
Opening times: 26st to 30st , Wed – Sun 12 am – 7 pm

posted in 05/06/18
Zündung
organized by Heike Kelter
20. July – 18. August 2018
The Opening venue on July 20st will also be the Turps Banana Magazine launch of the new issue including the interview of Rosa Loy.
Artists: Isabelle Dutoit / Zohar Fraiman / Heike Kelter / Corinne von Lebusa / Rosa Loy / Catherine Lorent / Justine Otto / Eva Schwab / Bettina Sellmann / Alex Tennigkeit / Miriam Vlaming / and the guest painter Rose Wylie.